Robotics is the interdisciplinary branch of technology that deals with the design, construction, operation and application of robots. It aims to develop machines that can replicate human actions. (1) Mechanical engineering is a significant branch in engineering, having to its credit the design and uses of some wonders such as aeroplanes, ships, automobiles, and automation. Robotics in mechanical engineering encompasses the composition and structure of robots. It aims to design intelligent machines that can help and assist humans in their day-to-day lives and keep them safe when used in dangerous environments.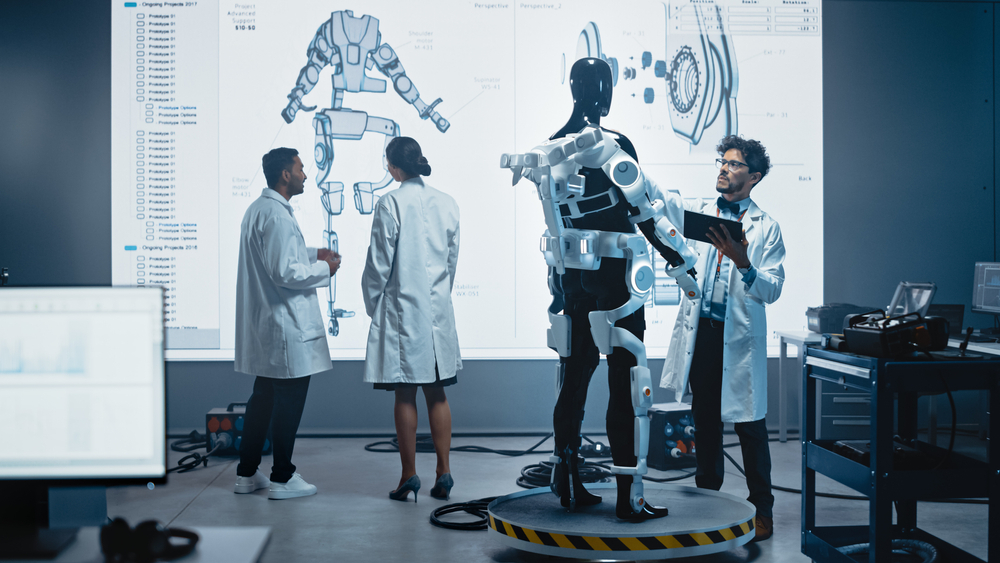 Robotics: Scope and Applications
Robots are effective in high-risk environments, like inspection of radioactive materials, bomb detection and deactivation and manufacturing processes. Robots may be made of any form and size. Still, the bio-inspired models are designed to resemble human conditions and can replicate human behaviours. They can simulate human speech, cognition, walking, lifting and other human activities. Robots may require user input to operate, while different types may function autonomously. (1)
Robotics Engineering has a broad set of applications. Robots are used in the manufacturing, assembly, packaging, earth and space, transport, weaponry, surgery, research and mass production of consumer durables and industrial goods. On integration with IA, robots could learn to perform tasks more accurately, reliably and cheaply than humans. (2)
With such a vast and ever-advancing arena of Robotics, the career avenues for Mechanical Engineering students are limitless. The college degree awarded will be a Mechanical Engineering degree, but many institutes may offer a specialised Robotics Engineering degree. These engineers can find jobs in the industries that use robotics at scales, such as manufacturing, energy, healthcare, and mining.
With the trend of continuous technology advancement, Robotics Engineering will be a much-in-demand career. Human Resource demand will be high, with good salary pay-outs. The skills essential to pursue a career in Robotics Engineering will typically be:
Building or hands-on construction of the robots and the tools and processes to build the robots. Being adept at 3D printing technology will be favourable too.
Computer-aided Draft and Design to work upon blueprints for the robotic systems using 3D modelling programs.
Research and Development – Robotic systems require research, redesign and upgradations. So, academic researchers, experts at critical thinking and soft skills, analysis and communications will enable valuable knowledge in research and design.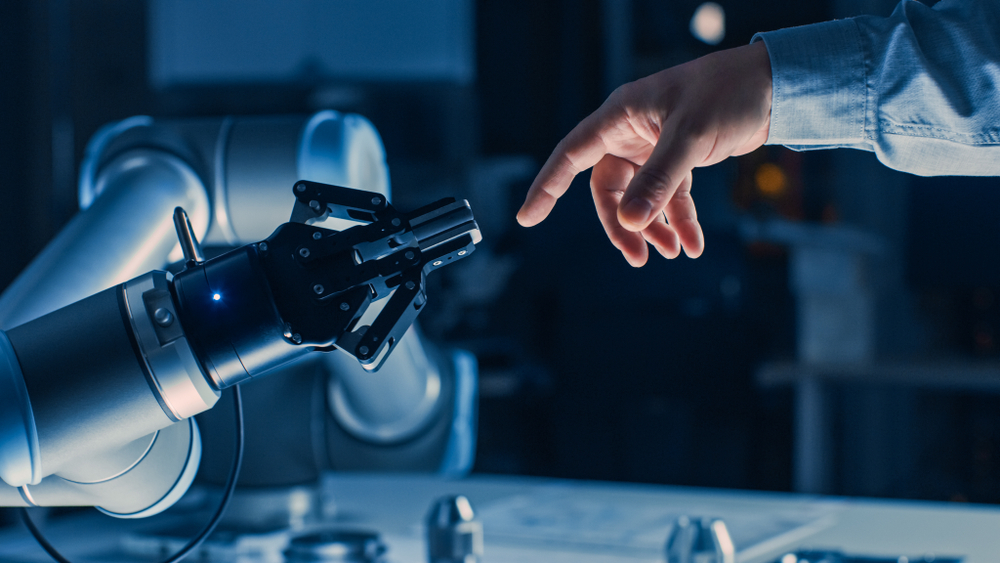 Robotic Engineers in jobs are primarily responsible for designing, testing, and building robots that perform functions faster, efficiently, safer, and cost-efficiently than humans. Responsibilities of a Robotic Engineer will include:
Defining problems, data collection, and presenting facts and conclusions
Evaluating and calibrating systems for optimal efficiency
Maintaining accurate records and documents
Programming of the complex robotics systems
Reading, writing, analysis, and interpretation of the technical procedures and schematics
Research, develop and sustain robotics systems and components
Troubleshoot the robotics systems and applications
Write software, build electronics, and design mechanisms
Based on their job responsibilities, the Job roles of the Robotic Engineers may be Robotic Research Engineers, Robotic Engineers for the manufacturing as Robotic Test Engineers or Automation System Engineers. They can efficiently function from the designing phase to the machinery assembly line phase in the robotic industry. Robotic Engineers are skilled and responsible for creating an integrated environment between the people and machinery.
The marvels of Robotic Engineering are evident. The popularity of Google Home, Amazon Echo and Apple's Siri are unprecedented. The concept of Smart Homes for convenience and the ability to save on utility improves upon comfort and security. The world of computing is boundless, and the future of Robotics in mechanical engineering is bright.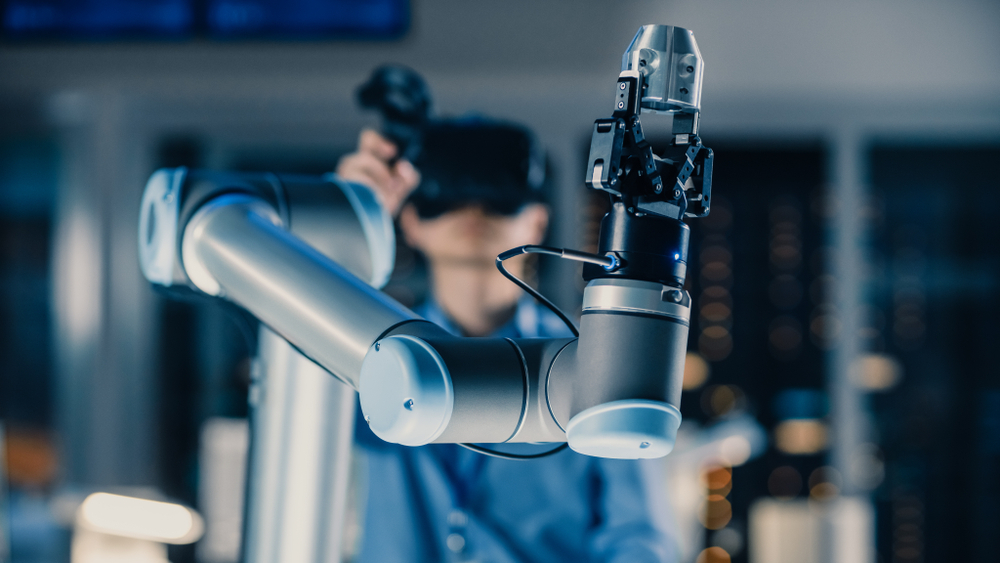 Robotics in Industry 4.0
Industry 4.0 refers to the present industrial revolution, which is being driven by the advancement of robots, automation, and the internet of things (IoT). The term "Industry 4.0" denotes an era of "smart" systems and digital integration; it was coined in 2011. The related trend is reverberating throughout practically every business on the planet.
Robotics, automation, and artificial intelligence (AI) are expected to take control as the global industrial industry approaches its fourth revolution. The number of active industrial robots globally is rising by about 14% year on year, and automation results in new types of robots with increased usefulness and function. Future factories will most certainly include robots and people working together to fulfil customer demand – a unique environment for which business owners need to be prepared.
Robotics can:
Improve productivity
Lower overhead costs
Innovative technology can reduce human error (3)
Imparting High-Quality Education
OmDayal Group of Institutions is a private engineering and architecture college located in Uluberia, Howrah, West Bengal, India. It offers four-year undergraduate (B.Tech & B.Arch) engineering and five-year architecture degrees. In engineering, it provides courses in four disciplines – Computer Science and Engineering, Mechanical Engineering, Civil Engineering and Electrical Engineering. The college is accredited by NAAC, approved by AICTE and COA, and affiliated with Maulana Abul Kalam Azad University of Technology (MAKAUT). Opened in 2010, it has is a fully-digital library with ten systems having access to E-Journals, E-books and CDs/DVDs. It also provides students with all the basic infrastructural facilities for a smooth learning experience.
OmDayal offers flexible and on-job training in partnership with the National Small Industries Corporation (NSIC), a Government of India Enterprise, to facilitate better placement opportunities.
References:
PUBLISHED DATE
March 3, 2022