Message from the Secretary
Welcome to OmDayal Group of Institutions, College of Engineering and Architecture.
Here we encourage students in the path of academic excellence. Our objective is to continuously strive to instill in our students, skills and traits such as critical thinking and application, a disciplined work ethic, and above all, to be responsive to the needs of the society.
We offer students, coming from diverse backgrounds, the widest possible scope and opportunity for academic exploration and all round growth. Our programs nurture qualities like leadership, kinship, discipline, organizational capability and managing diverse opinions, thoughts, points of view.
So, let us continue to explore the development of the brightest minds.
Message from the Director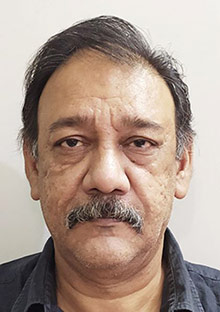 It gives me immense pride to state that as a result of the collective effort of the faculty, students and staff over the past few years, Om Dayal Group of Institutions has established itself as one of the frontrunners in the area of higher education.
Our system of imparting education is primarily based on concepts of creating, disseminating and applications. We strive to provide an atmosphere that is academic, professional, confidential, and safe. As part of our vision to incorporate relevance and symbiosis in technical education, several innovative and unique ways of interactions were initiated in the past few months during the pandemic. Exhibitions and quiz programs were held on-line and a few research opportunities to study and learn in the context of societal viability are being explored. Education is what we imbibe-from our books, our peers, our mentors and our immediate surroundings.
As we move towards our goals, we must always keep in mind that we owe more to the world than it owes us. Every effort should go into building a sustainable future, one that would outlive the resources that we have at our disposal.
Message from the Principal
For a country like ours, where every day brings in a new challenge, it is engineers who are piloting our growth and development.
At the OmDayal Group of Institutions – Engineering and Architecture College, we see us a nation builder. Our objective is to produce future-ready engineers who will be at the forefront of India's engineering excellence. To enable our students to achieve greater heights in their careers, we have built an institution with the best of facilities, at par with best private technical institutes in the country and are backed by an excellent faculty.
So, if you wish to broaden your world and get set for an unbeatable learning experience, OmDayal Group of Institutions – Engineering and Architecture College is the place to be in.
The Principal