The energy produced from natural renewable sources and readily replenished is termed Renewable Energy. These sources are sunlight, water, wind, tides, geothermal heat and biomass found in nature. Architecture and building design with a strategy to include renewable energy resources in the 21st century will be a crucial disruption. New energy options and energy alternatives give shape to environment-friendly Green Buildings.
Green Building Features
Features that contribute to making a Green Building are:
Efficient use of energy, water and other renewable resources.
Incorporation of pollution and waste reduction processes and supporting re-use and recycling waste.
Good indoor environmental air quality index.
Use of materials that are non-toxic, ethical and sustainable.
Consideration of the environment in design, construction and operation.
Reviewing the quality of life of occupants in design, construction and operation.
Structures that enable adaptation to changing climates.
Green Buildings may be office, home, school, hospital, community centre, or any other type of building that includes the features listed above.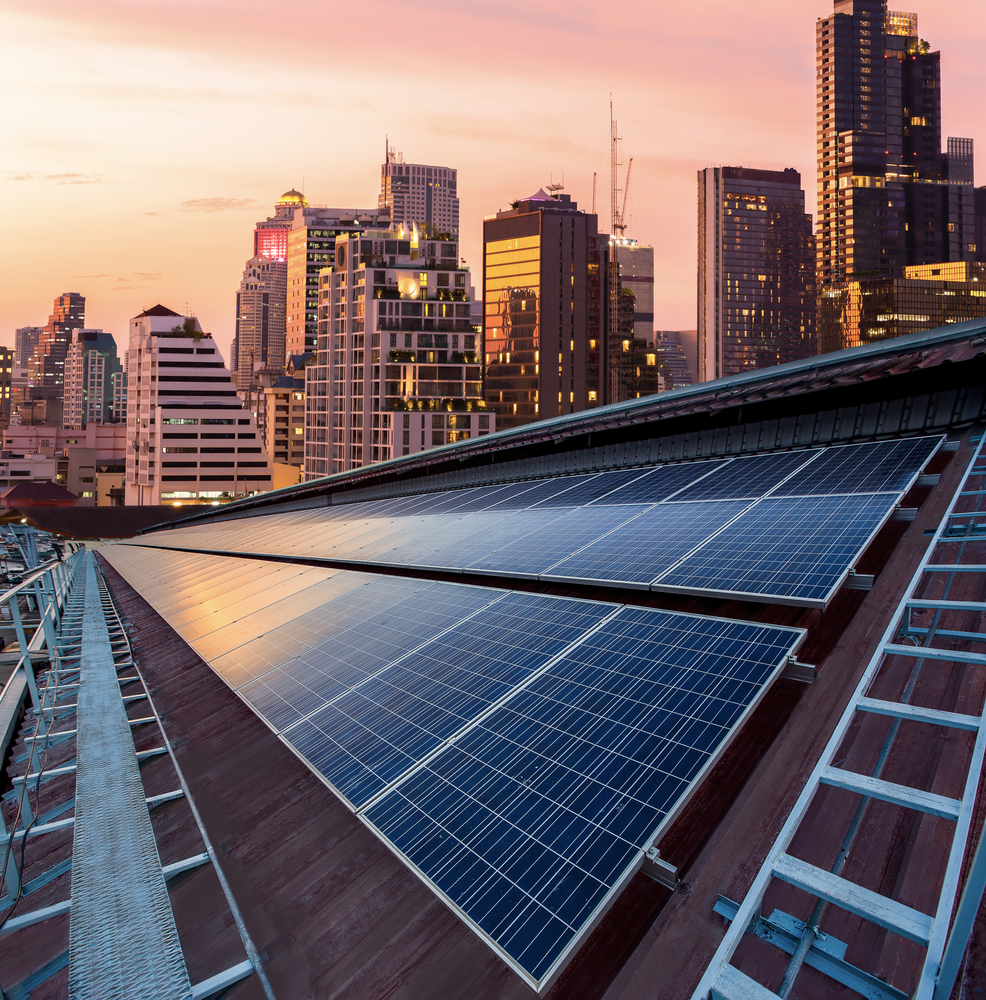 Applications of Renewable Energy in Architecture & Urban Development
It is essential to understand the various types of Renewable resources and their application in Architecture and Building Design.
Solar Energy – Topping the list of sources of Renewable Energy Resources, Solar Energy is a sustainable, safe and reliable resource. Solar power converts sunlight into electricity directly through photovoltaic (PV) cells or indirectly using Concentrated Solar Power (CSP). It is the cheapest form of renewable energy source, and their integration in building design is evident now. It can pump water, can be used for refrigeration, communication and charging batteries. Architects are busy innovating scale, proportion, material, colour scheme, and balance of buildings to include this technology in design. In 2014, the Netherlands unveiled the 'solar bike paths in an endeavour to harness this energy. The Solar Road bike path comprises concrete modules, each measuring 2.5 to 3.5 metres, embedded with solar panels covered in tempered glass.
Wind Energy – It is generated when wind turbines convert the kinetic energy in the wind into mechanical power that runs a generator to produce clean energy, sans any greenhouse gas emissions. About 1% of the global energy generation comes from wind power. A 2-megawatt turbine can produce emission-free energy to power 500 homes for one year! Today, wind energy is a widely developed form of alternative energy globally. Wind energy may also be used in design for natural ventilation and temperature regulation in buildings and thereby reduce energy consumption by replacing air conditioners. The Masdar City in Abu Dhabi has tried to create natural ventilation by catching wind from above and percolating it to the lower levels, akin to the traditional Wind towers mechanism.
Hydropower – It is the power derived from the kinetic energy of flowing or falling water in water bodies like lakes, streams, reservoirs, rivers, dams and lagoons. Water energy is also harnessed to generate electricity in the naturally occurring water cycle when water evaporates to form clouds that come down as rain. This technology is well-proven and reliable, there is little use of fuel in the generation, and so emissions are very low. The amount of energy produced depends on the volume of water and also the sources of water available, especially in urban areas. Hydel power dams are productive in the use of this renewable energy.
Geothermal Energy -It is a clean and renewable resource derived from the heat of the Earth. It can be harnessed almost from anywhere to produce heat and electricity. It can be recognised in hot springs, geothermal energy is used for residential heating and cooling, and electricity generation. Geothermal energy is the most sustainable system of energy. A cold country as Iceland generates the country's 25% total energy production from geothermal energy.
Biomass Energy -For Green Buildings, Biomass Energy is the most conducive yet under-utilised energy source. Biomass is an organic material that originates from plants and animals and is a valuable renewable energy source. The biomass contains stored energy from the sun, which is released as heat on burning. It can be converted to liquid biofuel or biogas also. By-products of the agricultural industry such as wood, straw, sugarcane may be green resources. These are available locally and at a low cost to support housing for all.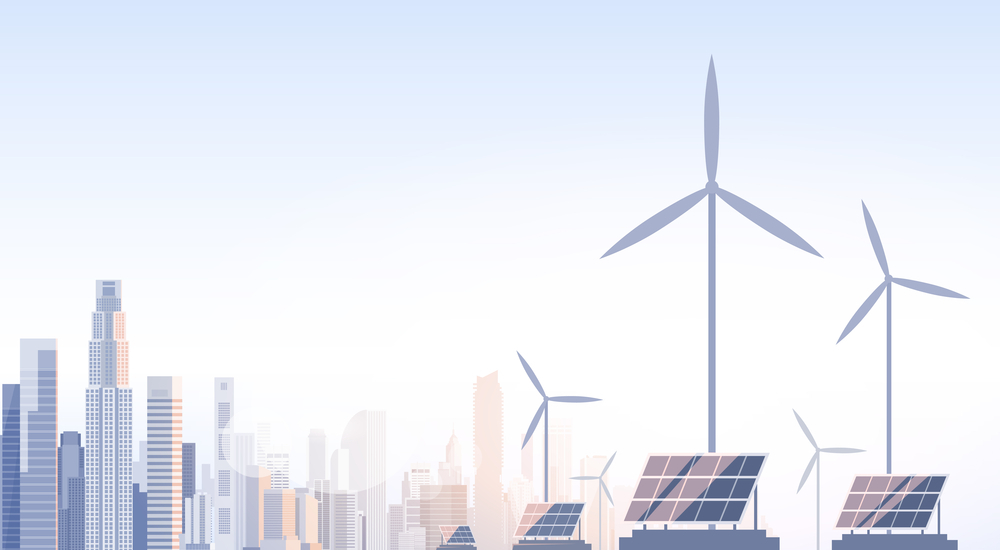 Architects are directing research and knowledge towards the development of Green Buildings; and, thus, increasing the efficiency of buildings by using renewable sources of energy, water and materials. The impact of good design and using the sustainable resources in the building has a definite effect on human health and the environment through better design, construction, operation and maintenance. By supporting local renewable resources, the community economies are strengthened, thereby setting up affordable housing and reducing economic inequality.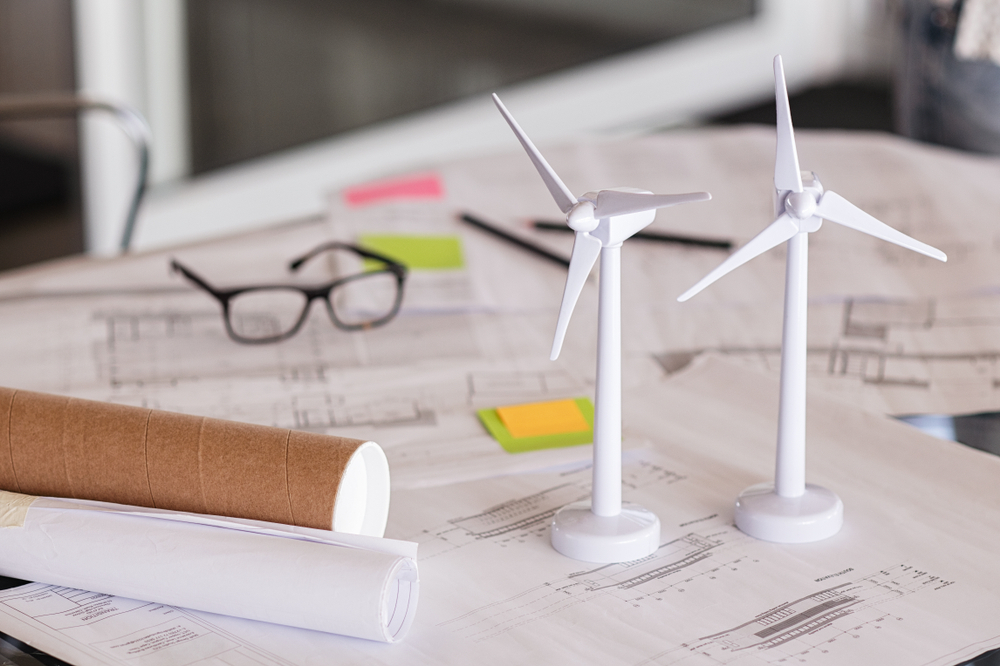 OmDayal Group of Institutions: Constant Innovation
The OmDayal Group of Institutions was established in 2010 with a vision to prepare progressive architects and engineers. The college offers engineering and architecture courses affiliated with MAKAUT (Maulana Abul Kalam Azad University of Technology). It is accredited by NAAC, and the Architecture and Engineering courses are approved by AICTE and COA. With a robust learning environment and experienced faculty, the students are instilled with a strong foundation. It also provides flexible timing and on-job training in partnership with National Small Industries Corporation (NSIC), Govt. of India Enterprise to facilitate better placements. A leading college in West Bengal, OmDayal Group of Institutions, prepares its students with a holistic approach to turn out as complete future professionals.
For more information, visit: https://omdayal.com.
References:
PUBLISHED DATE
March 28, 2022