The incorporation of steel has been an essential innovation in architecture. It facilitates stronger and taller structures with reduced construction costs than stone, wood or brick. It also ensures greater unsupported spans over openings and interior and exterior spaces. The evolution of a steel frame in construction changed the entire concept of the wall and support technique in architecture.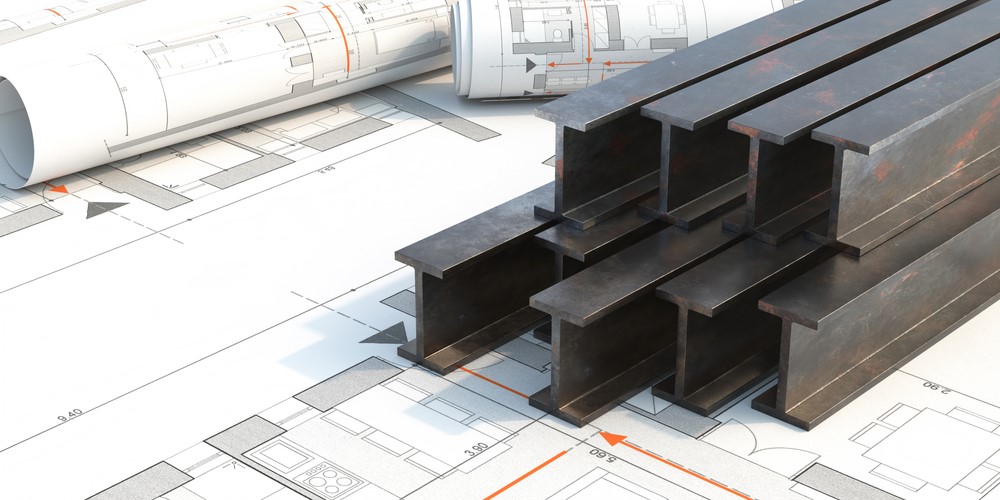 History of Steel Architecture
In the history of architecture, Cast Iron was the first metal substituted for traditional and structural materials to build bridges. Its ability to bear loads, resistance to fire and corrosion encouraged architects to adapt. In the 19th century, cast iron was replaced mainly by steel, which is more uniformly robust, elastic and workable, with inherently high resistance. The Eiffel Tower, constructed in 1887-89 by Gustave Eiffel in Paris, stands as an ideal example of this transition. Other iconic steel structures such as the Brooklyn Bridge (the world's first suspension bridge) constructed in 1883 and the world's first steel skyscraper, the Home Insurance Building in Chicago, were also built.
Attributes of Steel as a Construction Material
Steel as a building material has specific attributes by which it has numerous applications and wide usage in architecture and construction:
Steel structures weigh less than typical structures.
It has high strength, is ductile, can be made into different shapes, and withstand high pressure.
It is highly durable with a longer lifespan than other construction materials and requires less maintenance.
With the ability to be prefabricated, it requires less construction time.
Its properties are controllable and predictable, unlike concrete.
Steel may be an expensive choice for construction material but is more economical in the long run.
It can be recycled on a large scale and hence a sustainable construction material.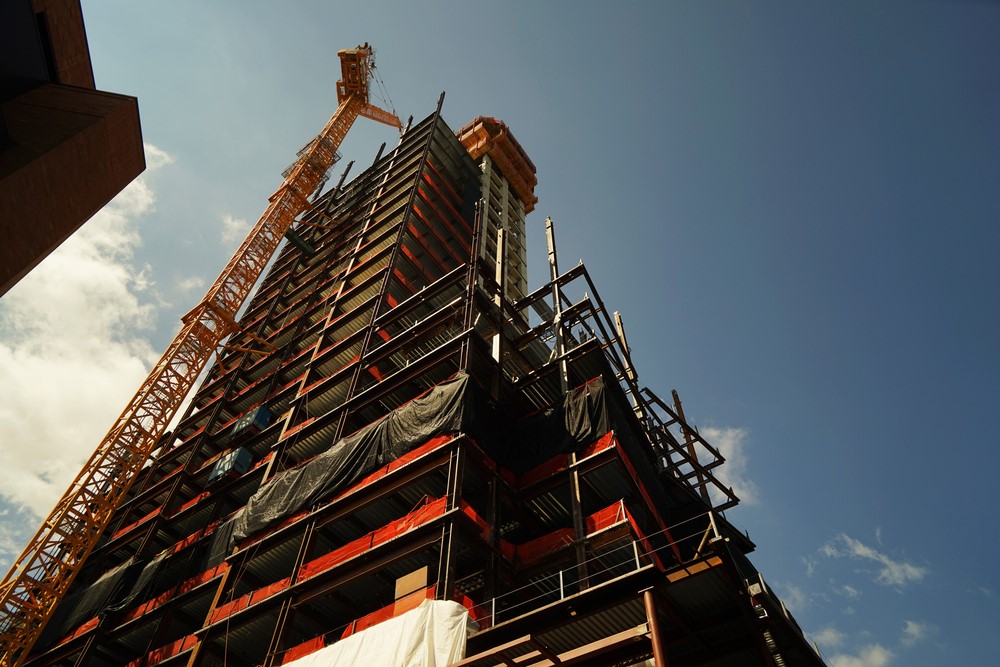 Applications and Usage of Steel in Architecture
In architecture, steel has a wide range of possibilities.
Skyscrapers – In constructing tall buildings, steel is the primary material. Steel is used in beams, frames and trusses. The tallest building in the world, the 830 m high Burj Khalifa, is built from steel-reinforced concrete. Its spire, about 200 m high, is constructed from structural steel. The 1000 m high Jeddah Towers, with a construction area of 530,000 sq. m., will be the centrepiece of the Jeddah Economic City Development in Jeddah, Saudi Arabia, near the Red Sea.
Long Spans – Steel allows long clear spans, which result in flexible internal spaces. Currently, the world's longest clear span belongs to the Dallas Cowboys stadium in the US with two colossal arches, rising 292 feet above the ground and spanning 1225 feet in length. Both these are covered with a single retractable roof, covering a total area of 73 acres.
Cantilevers – Traditionally, cantilevers made of concrete could extend up to 1.5 to 2 m without buckling. With the use of steel, cantilevers can extend 40 times in length. The world's longest cantilever is in South Korea's Busan Cinema Centre and is 85 m long. Its gigantic roof is 163 m long and 60 m wide.
Finishings – Steel can also be used as a cladding material and framing doors and windows. Various buildings in modern architecture showcase steel as a finishing material. It can be used as straight and inclined columns to create a dramatic effect. Steel Frame Structure Foundation – Steel framed structure construction begins with the construction of the foundation of the building. The reinforced bearing pads or strip foundation help transfer loads to the soil capable of bearing this load.
Floor Systems – Steel frame structure construction in floors supports vertically applied loads. They act like diaphragms and resist lateral loads through the use of bracings.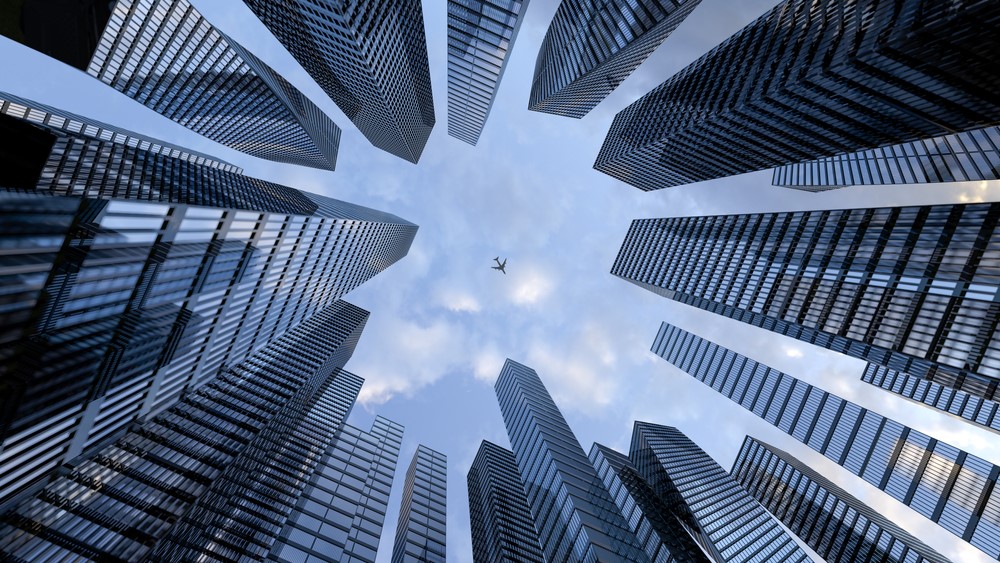 With its many desirable characteristics, which make steel suitable for many applications in construction, steel has become popular in the fields of architecture and construction.
Inculcating Excellence in the Next Generation of Architects
The OmDayal Group of Institutions was established in 2010 with a vision to prepare progressive architects and engineers. The college offers engineering and architecture courses affiliated with MAKAUT (Maulana Abul Kalam Azad University of Technology). It is accredited by NAAC, and the Architecture and Engineering courses are approved by AICTE and COA. With a robust learning environment and experienced faculty, the students are equipped with a strong foundation. The Institute also offers Vocational Diploma courses and is affiliated with the West Bengal State Council of Technical and Vocational Education and Skill Development. It also provides flexible timing and on-job training in partnership with the National Small Industries Corporation (NSIC), Govt. of India Enterprise to facilitate better placements. A leading college in West Bengal, OmDayal Group of Institutions, holistically prepares its students as future professionals.
For more information, visit https://omdayal.com.
References:
PUBLISHED DATE
May 18, 2022