Carbon neutrality refers to a state of net-zero carbon dioxide emissions. It is achieved by balancing carbon emissions with carbon offsetting or reducing and eliminating emissions from society. Carbon emission can be associated with processes in the transport industry, energy production, autonomous robotics technology, architectural projects and others. Accountability of carbon footprints and moving towards "Net Zero" is a commitment toward decarbonization and climate action by including more activities under the scope of indirect emissions of carbon.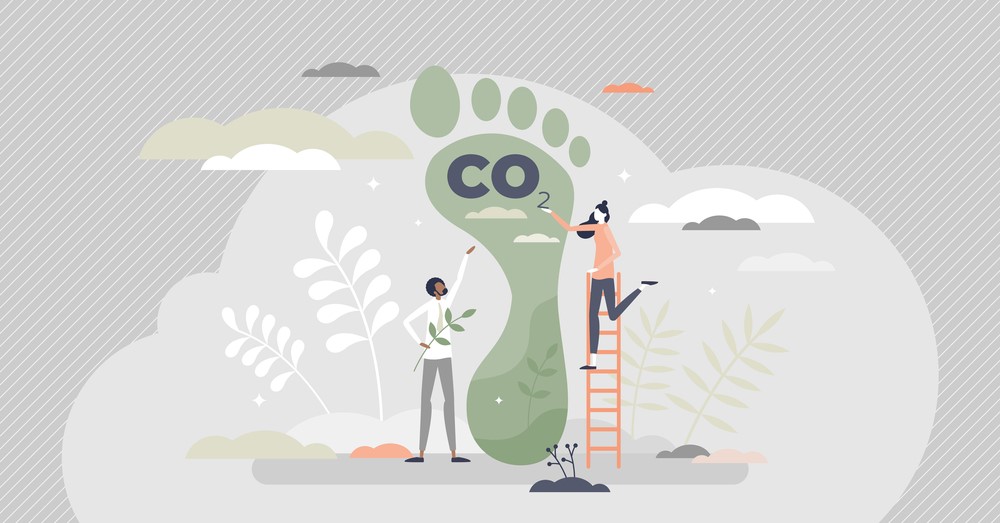 Efforts to Reduce Carbon Emissions
The endeavours toward reducing carbon emissions through engineering are summarised as follows:
In the manufacturing industry, manufacturers can lower their carbon dioxide emissions management of eco-design. It is achieved by minimizing the environmental impact by using biodegradable materials, substituting the input material and designing with fewer input materials and lightweight designs. Processes from material extraction and supply to the end of the life cycle should be environmentally friendly.
Additive manufacturing uses less energy, produces fewer waste products and is highly versatile. (1) In the actual process, two carbon dioxide molecules are made for every molecule of ammonia produced. But producing ammonia through electrochemical processes could reduce the carbon footprint and global energy usage on a larger scale. (2)
In Autonomous Robotics, mobile robots used for various applications such as mapping, rescue, hazard detection and others; rely on traditional energy resources such as oil and electricity, which produce toxic emissions and a carbon footprint. Shifting to solar energy as an option could help mitigate the carbon emissions and damage ecosystems. (3)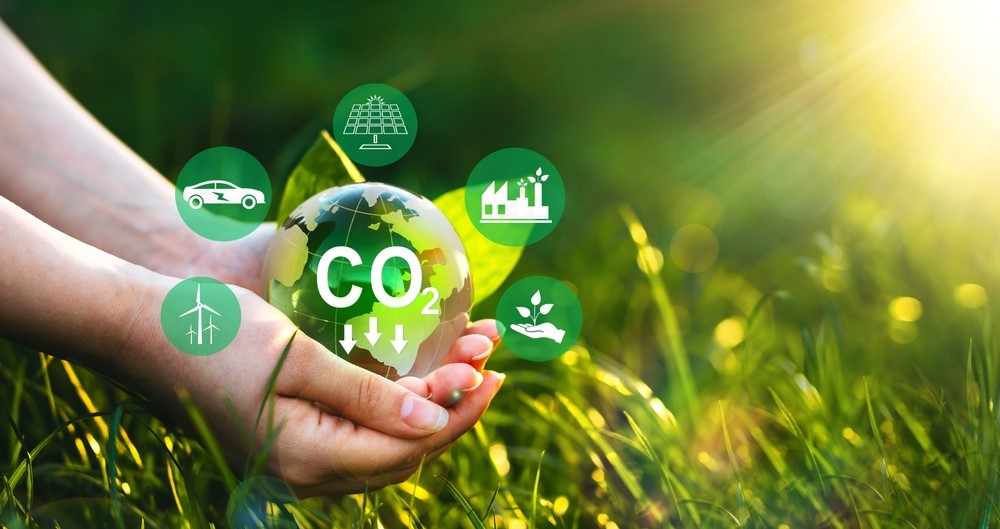 Sustainable Adaptations in Architecture
In Architecture, architects can make significant impacts during the building stages of the project. Renovation and reuse of buildings can save 50 to 75 per cent of embodied carbon emissions compared to the construction of new buildings. Specify low carbon concrete mixes by using fly ash, slag, and calcined clays should be made feasible.
In construction, materials such as aluminium, plastics, and foam insulation can reduce the carbon footprint.
Choosing low carbon materials and choosing carbon sequestering materials can significantly impact the embodied carbon in a project. Using straw and hemp insulation, which are annually renewable, is a good option instead of wood.
The reuse of materials is energy efficient. Whenever possible, the preference to salvage materials such as bricks, metals, broken concrete, or wood is an eco-friendly option.
Carbon emissions can be reduced by using high-recycled materials, fewer finish metals and minimizing waste. These contribute toward carbon savings and carbon sequestering. (4)
Sustainable Adaptations in Engineering
Engineering solutions in the transport industry, such as the proliferation of engineered Electrical vehicles, green lanes, and Eco-Driving, can reduce fuel consumption in the transport industry and reduce carbon footprint. (5)
Connectivity will be a crucial enabler for most exponential climate solutions. It is estimated that the digital technology sector is probably the world's most potent influencer to accelerate action to stabilize global temperatures well below 2°C. While driving exponential growth in data performance, it has the opportunity to cut global emissions in half by 2030. The digital sector can also move towards 100% renewable energy demand. (6)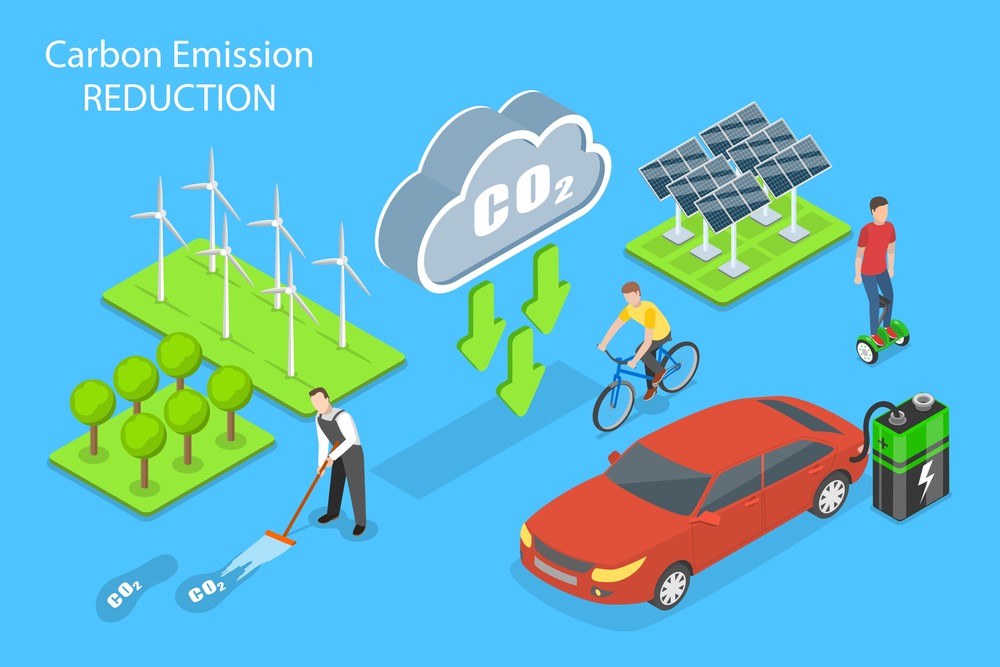 Sustainability and carbon emission management techniques are the way forward to address the imminent risk of tipping points in the Earth's life support systems by efficiently reducing the carbon footprint so evident today.
OmDayal Group of Institutions: Providing High-Quality Education
The OmDayal Group of Institutions was established in 2010 with a vision to prepare progressive architects and engineers. The college offers engineering and architecture courses affiliated with MAKAUT (Maulana Abul Kalam Azad University of Technology). It is accredited by NAAC, and the Architecture and Engineering courses are approved by AICTE and COA. With a robust learning environment and experienced faculty, the students are equipped with a strong foundation. The Institute also offers Vocational Diploma courses and is affiliated with the West Bengal State Council of Technical and Vocational Education and Skill Development. It also provides flexible timing and on-job training in partnership with the National Small Industries Corporation (NSIC), Govt. of India Enterprise to facilitate better placements. A leading college in West Bengal, OmDayal Group of Institutions, holistically prepares its students as future professionals.
For more information, visit: https://omdayal.com
References:
PUBLISHED DATE
May 6, 2022