Development is a never-ending process, and the same is true for architectural designs to build a better living standard.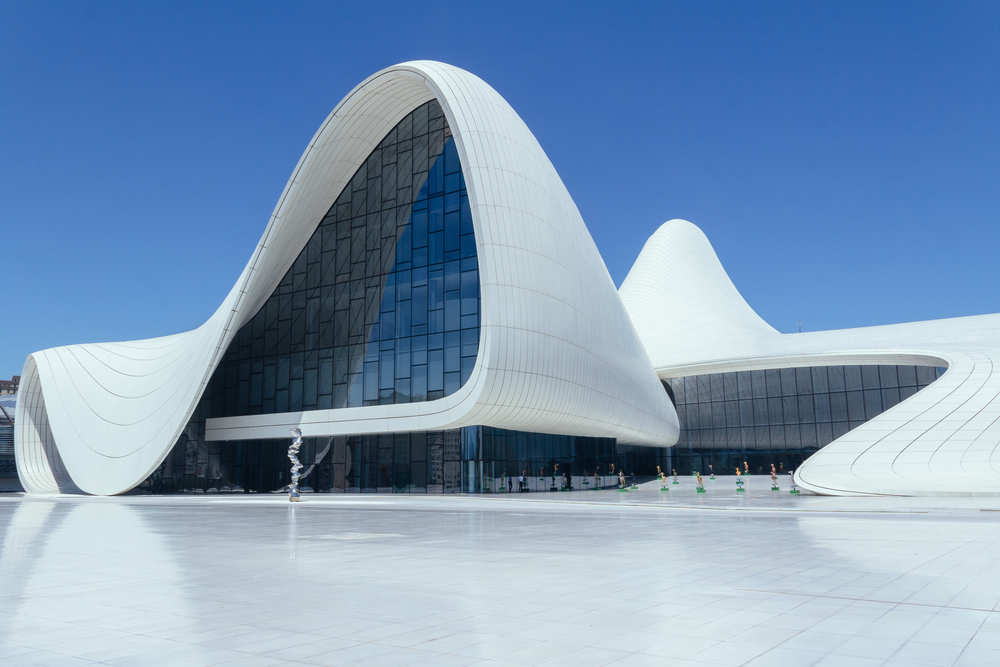 A new movement, 'Neo-Futurism', emerged in the late '20s/ early 21st century, which concerns art and architecture. After World War II, the idea developed to include more human emotions and sustainability into cities' development using modern technology and new materials.(1)
It is seen as a step towards a realistic, modern standard of living, rejecting the post-modernist construction style which developed in the late 1960s. The post-modernist idea faced a lot of scepticism on the grounds of being unattainable and unrealistic.(2)
The central idea behind Neo-Futurism:
Neo-Futurism's 'Avant-grande' designs focus on atypical forms to achieve the practicality and aesthetics of fast-developing cities. It deviates from typical and usual structures, square or rectangle buildings.
Neo-Futurism's 'Avant-grande' designs focus on atypical forms to achieve the practicality and aesthetics of fast-developing cities. It deviates from typical and usual structures, square or rectangle buildings.
Neo-Future structures tend to side with more flowy and not very rigid buildings, (3) teleporting the city's look into some sci-fi movie. The Neo-Futuristic architects believe in testing the boundaries of designs, not only that of city buildings but every other aspect of what makes a functional and sustainable city.
Characteristics of a Neo-Futuristic structure:
The construction and design of Neo-Futuristic architecture design are easily distinguishable from the ones common today:
These structures seem to spiral upward making them twist and curve. Although, it is not precisely the curves that define Neo-Futuristic designs. It is the idea of sharp deviation from the present layouts to make the cities look more pleasing.
Aside from human emotions, human values are also incorporated as a significant character of this architectural style.
Using new and different materials like glass, aluminium, and steel in their construction for a sleek and modern look.
Each architectural design is unique, and the construction idea incorporates human emotions.
Domes, spirals and everything out of the box design is a part of the Neo-Futuristic design technique.
Construction continuously embodies modern technology, making it more high-tech. (3)(4)
People working around this idea:
Neo-Futuristic designs, which might seem way in the future, are a reality today: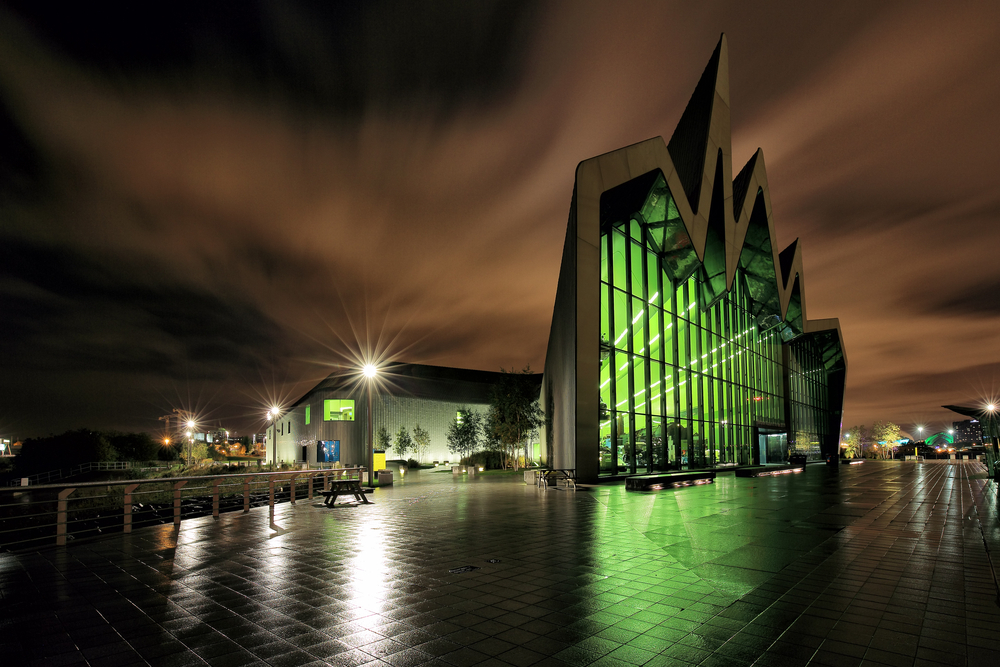 Zaha Hadid is an architect and is known for the unique designs of her buildings. She has designed buildings like the London Aquatics Centre and the Riverside Museum, which look like a part of cities set in the future.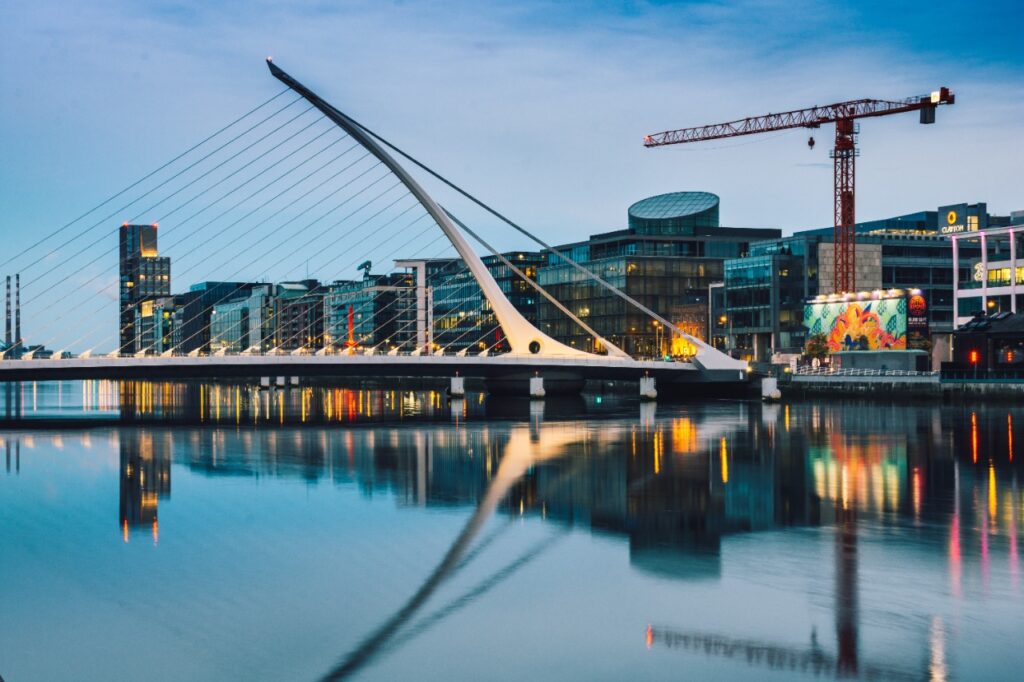 Another name is Santiago Calatrava, known for out-of-the-box bridge designs. Natural shapes inspire his style. Some of his captivating designs include Gare do Oriente (Lisbon Oriente Station), Reggio Emilia AV Mediopadana and Samuel Beckett Bridge.(4)
These structures are not only adding a touch of human feelings but making the cities more aesthetic and different from what we see today.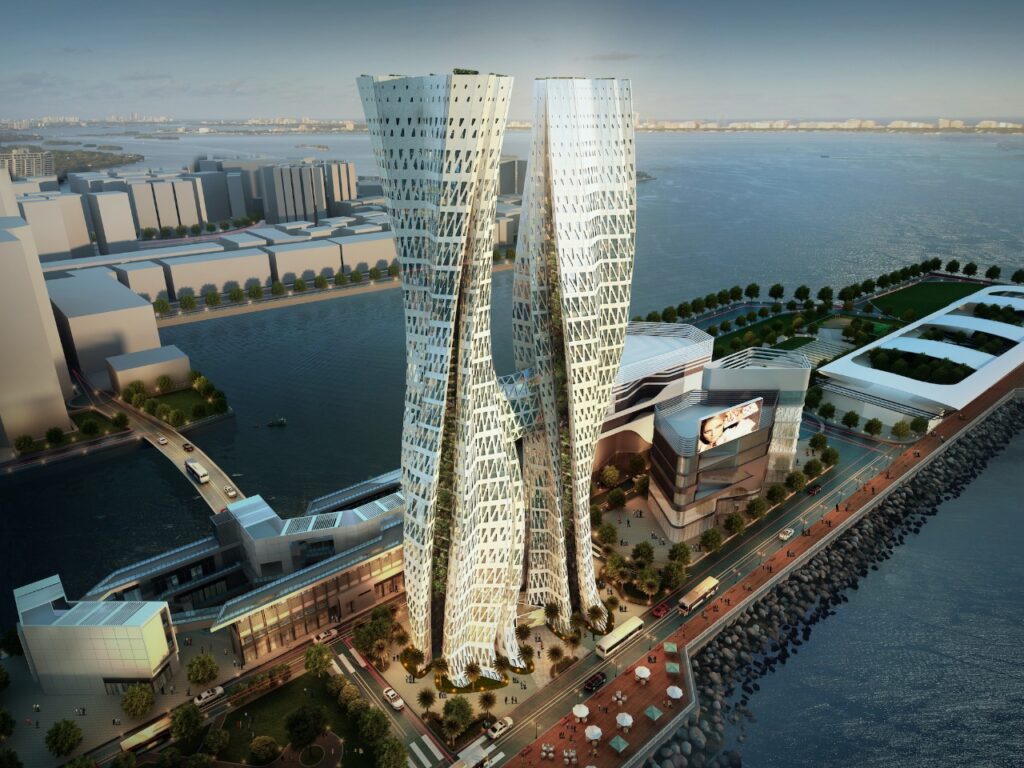 Indian architect Suraksha Acharya is on the path of making India and the world more Neo-Futuristic. She won two awards for designing a hypothetical skyscraper design, Aero Hive. Her inspiration is to reduce the high consumption of energy by tall buildings.
The ever-changing definition of modern:
The idea of what is modern is ever developing and changing. The desire to be updated and keep up with the pace of new technology and what defines 'modern' might make the Neo-Furutistic architectural designs short-lived.
Different and innovative designs have to be developed frequently to keep up with the definition of modern and sustainable. (5)
Achieve excellence through skills and learning:
Established in 2010, The OmDayal Group of Institutions offer courses affiliated with MAKAUT (Maulana Abul Kalam Azad University of Technology), accredited by NAAC and AICTE and approved by COA. We offer a wide range of courses in the engineering field with world-class infrastructure, qualified faculty and updated course structures. Students are provided with multiple opportunities for overall development and growth.
We train students and prepare them for future interviews by focusing on soft skill development.
For more information, visit https://omdayal.com.
References:
PUBLISHED DATE
February 14, 2022