Digital Twinning in Engineering and Architecture is a dynamic and updated replica of the product, process, system or facility. It aims at stimulating, predicting and advocating decisions in engineering, architecture and construction. (1)
The concept has been adopted for decades, particularly in the aerospace industry. Digital twinning replicates the physical assets of a building, a campus, a city or an infrastructure; that collates design, construction and real-time operational data using digital technology.
The benefits of Digital Twinning are manifold. It helps to give a multidimensional view into how an asset is designed and its performance using space utilization and traffic patterns. It is applied across industries to monitor performance and detect issues, simulate design without building a physical object, and provide visibility into a building or machine without the need for physical access. The impact of the invention, weather disruptions, security events, and others can be deciphered through this technology.
Digital twinning works by integrating the building's system, sensor and utility meter data with intelligent multidimensional models. The 'digital twin' has the behavioural and operational awareness required to simulate, predict and inform the decisions based on real-world conditions. The technology provides many benefits, including improved data sharing, collaboration, safety, and trustworthiness. It also provides increased productivity, the capability to manage operations in real-time, conduct simulations and experiments, cost-effectiveness, and optimize asset performance and sustainability. (2)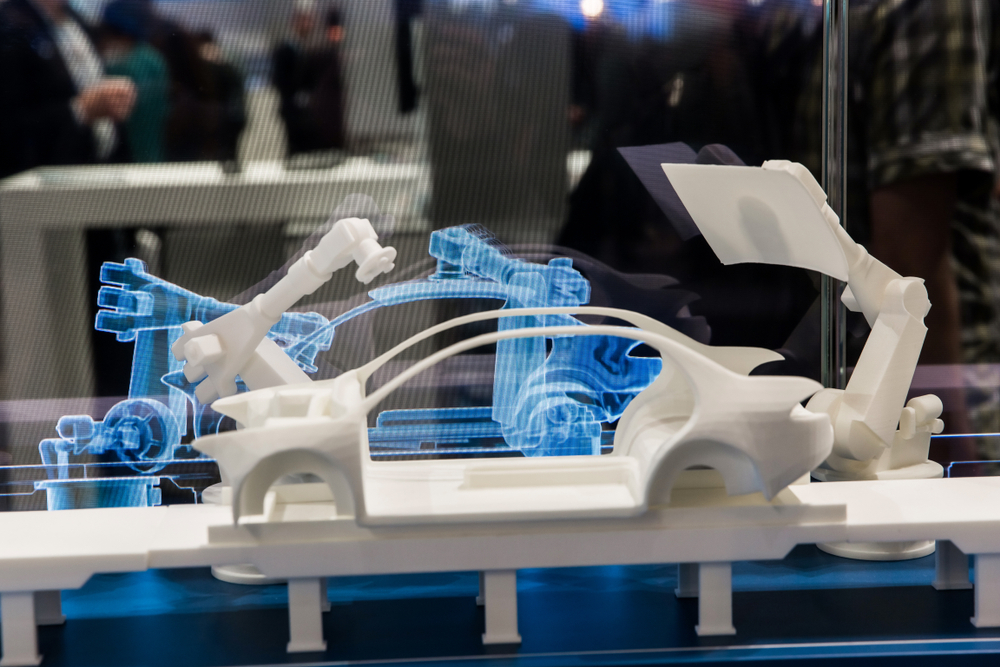 Types of Digital Twins:
Each type of digital twin possesses a greater degree of maturity and digital transformation, offering increased value to the business.
Status Twins are typically used for basic condition monitoring applications such as dashboards and simple alerting systems. Status twins include operating parameters and are created with visualization tools.
Operational twins provide more detailed information than status twins, allowing for use in decision making. These types of twins are linked to a set of actions or workflows so that users can interact with the twin and change operating parameters by informing decisions.
Simulation Twins different leverage types of simulation and uses AI capabilities to predict, forecast or provide insight into future operational states. It can be used for predictive maintenance or to improve the recovery yield of a processing plant. It operates using advanced algorithms for simulation and 3D visualization.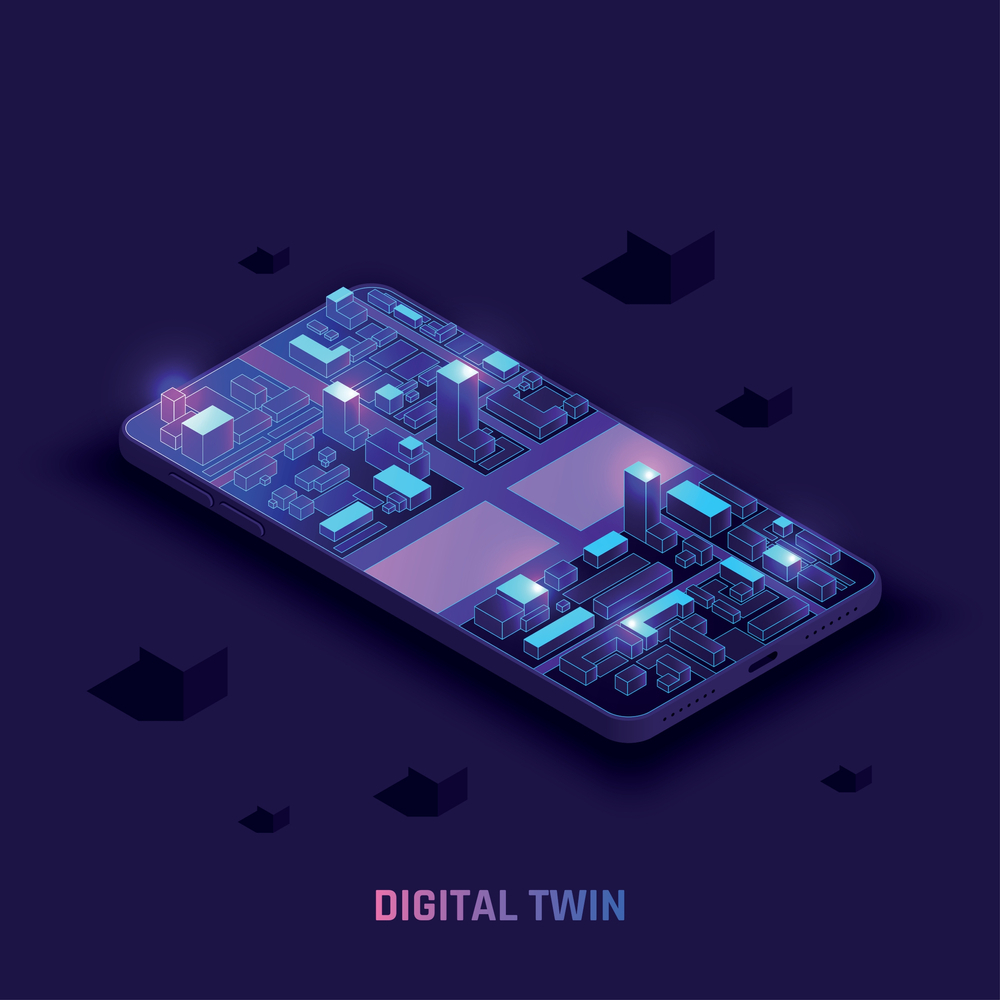 Application in Industries
Digital twinning has various benefits when applied to industries.
In the Architecture and Engineering Sector, a digital twin is in the form of an inbuilt asset. In the design of an office building, there is a digital replica of the entire building, which is a digital twin. The further detailed design incorporation becomes more accessible and accurate. Project life- cycles can be predicted well.
In the Manufacturing Industry, a digital twin is a virtual representation of the real-world product or asset, with an additional benefit of continuous real-time data from the object. It helps to improve business practices, reduce downtime and increase the ROI.
In the Construction industry, the simulation power of Digital twinning has a significant impact because it incorporates raw data, and the digital simulations can develop blueprints. The Construction companies thus have a foolproof method to conduct operations. (1)
Despite its benefits, the adoption of Digital Twinning in the Engineering and Construction Industry faces challenges and is slow to be adopted.
Technology – Digital twinning is nascent and requires time, skilled resources, proper governance and a clear implementation strategy. Many Engineering and Construction companies yet do not possess in house expertise. They need to depend on an outsourced technology service provider.
Financial – Incorporation of digital twinning need an upfront investment with a long ROI period. Companies should consider value addition to the project when initiating a digital twinning project decision. Projects should be prioritized where this technology is required. Not every project will eventually need the Digital Twinning technology.
Cultural – Challenges aim to slow the adoption of ant new technology and apply it to digital twinning.
Structure of the Industry – is a challenge per se. The procurement practices, fragmented nature of the industry and more should be assessed while considering the cost-benefit analysis in adopting the digital twinning technology of that particular industry.
Digital Twinning can simulate real-life situations and thus facilitate optimizing the systems and processes and is particularly beneficial in its application to the architecture and engineering industry.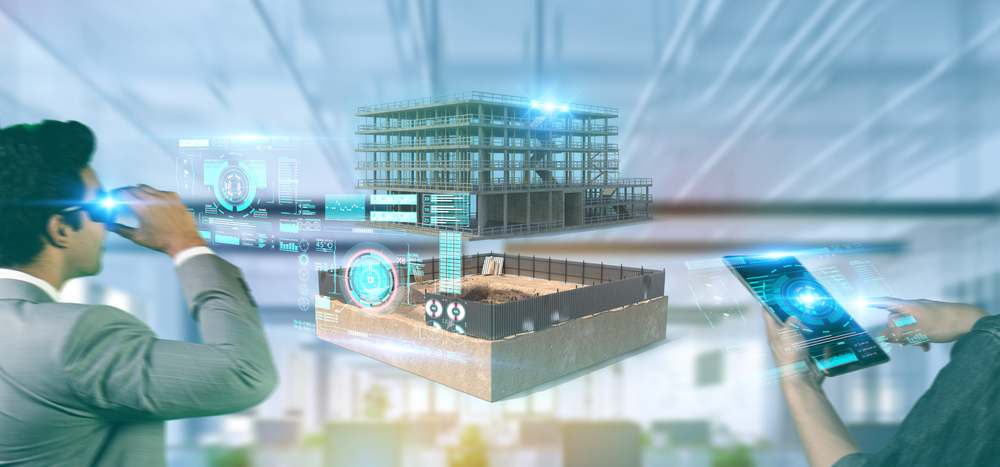 OmDayal Group of Institutions
The OmDayal Group of Institutions was established in 2010 with a vision to prepare progressive architects and engineers. The college offers engineering and architecture courses affiliated with MAKAUT (Maulana Abul Kalam Azad University of Technology). It is accredited by NAAC, and the Architecture and Engineering courses are approved by AICTE and COA. With a robust learning environment and experienced faculty, the students are equipped with a strong foundation. The Institute also offers Vocational Diploma courses and is affiliated with the West Bengal State Council of Technical and Vocational Education and Skill Development. It also provides flexible timing and on-job training in partnership with National Small Industries Corporation (NSIC), Govt. of India Enterprise to facilitate better placements. A leading college in West Bengal, OmDayal Group of Institutions, holistically prepares its students as future professionals.
For more information, visit: https://omdayal.com.
References:
PUBLISHED DATE
April 2, 2022